Our Properties
AMBERWOOD VILLAS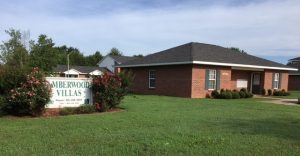 240 Amberwood Circle
Sulligent, AL 35586
205-698-0604
Application Download
AUTUMNWOOD APARTMENTS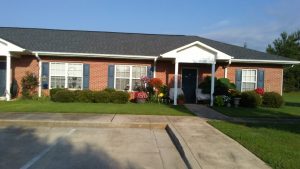 496 College DR NE
Hanceville, AL 35077
256-352-6140
Application Download
BRIARWOOD APARTMENTS
116 GUY BARNETT ROAD OFFICE
WAVERLY, TN 37185
931-296-9252
Application Download
BROOK HAVEN APARTMENTS
135 Fairview Farm Way
Huntsville, AL 35811
256-288-0550
Application Download
CASTLEWOOD APARTMENTS
2400 1st Street
Huntsville, AL 35805
256-519-5915
Application Download
CLOVERLEAF APARTMENTS
121 Cloverleaf Lane Office
Madisonville, TN 37354
423-444-3333
Application Download
COTTAGE PARK APARTMENTS
47247 Rabun Road
Bay Minette, AL 36507
251-580-2774
Application Download
DEER RIDGE APARTMENTS
201 Oakdale Road OFFICE
Camden, TN 38320
731-584-3147
Application Download
EDGEWATER APARTMENTS
74 Sarah Betty Lane
Scottsboro, AL 35769
256-259-2668
Application Download
FOREST RIDGE APARTMENTS
106 Forest Ridge Circle
Carbon Hill, AL 35549
205-924-0640
Application Download
GREYSTONE PLACE APARTMENTS
3446 Lloyds Lane
Mobile, AL 36693
251-665-4744
Application Download
HALLSON MANOR APARTMENTS
12654 Alabama Street
Elberta, AL 36530
251-986-3744
Application Download
HICKORY HILLS APARTMENTS
840 HWY 12 W
Kosciusko. MS 39090
662-289-3772
Application Download
HICKORY TRACE APARTMENTS
138 Hickory Trace Lane
Florence, AL 35633
256-765-9998
Application Download
HIGHLAND RIDGE APARTMENTS
135 Armory Road
Goodwater, AL 35072
256-839-1339
Application Download
HUNTER RIDGE APARTMENTS
60 Hunter Ridge
Huntingdon, TN 38344
731-986-4600
Application Download
KEYSTONE APARTMENTS
496 College DR NE
Hanceville, AL 35077
256-352-6140
Application Download
LENOX PARK APARTMENTS
2201 Blue Spring Rd NW
Huntsville, AL 35810
256-858-1889
Application Download
LAKESIDE VILLAGE APARTMENTS
790 County Hwy 42
Hamilton, AL 35570
205-921-1005
Application Download
MAGNOILIA TRACE APARTMENTS
231 Ramey Lane
Waynesboro, MS 39367
601-735-0378
Application Download
OAKVIEW APARTMENTS
20844 Juniper Circle
Athens, AL 35611
256-230-0699
Application Download
OXFORD SQUARE APARTMENTS
1431 NEW COLUMBIA HIGHWAY
LEWISBURG TN 37091
931-359-3366
Application Download
PALISADES APARTMENTS
151 Foreman Road
Mobile, AL 36608
251-380-9450
Application Download
QUAIL RIDGE APARTMENTS
200 Princeton Lane
Jemison, AL 35085
205-688-1850
Application Download
ROSEWOOD PARK APARTMENTS
13107 PONDERS SIMS ROAD
HALEYVILLE AL 35565
205-486-3086
Application Download
STONEHURST APARTMENTS
2040 Blue Spring Road
Huntsville, AL 35810
256-851-2280
Application Download
TIMBERLAKE APARTMENTS
60 McCrary Street
Lineville, AL 36266
256-396-0605
Application Download
WOLF RUN APARTMENTS
115 Wolf Run
Sulligent, AL 35586
205-698-0777
Application Download
Greer Management, LLC is a locally owned Property Management business, providing management services for affordable housing units in Alabama, Mississippi and Tennessee.  We are continually adding beautiful, new construction multi-unit housing developments, with amenities that provide great value to our tenants, through our affiliate company Greer Construction, LLC.  Our owners have been involved in the construction and management of affordable multifamily housing complexes for over 30 years.  The primary office location for Greer Companies is in Rogersville, Alabama.  We strive to provide housing that fulfills the needs of the community that surrounds it.
We have handicapped accessible units and are Equal Housing Opportunity compliant.
Many of our properties feature:
playgrounds
pools
social/meeting rooms
exercise rooms
laundries
computer rooms with internet access.  
All of our units include:
Central air conditioning
Washer & Dryer hookups
Refrigerator
Abundant Closet Space